Hey, folks, many notable actresses, including Demi Moore have posed on magazine Covers, naked except for body paint... I'm not breaking any rules here... Besides... LOOK AT HER!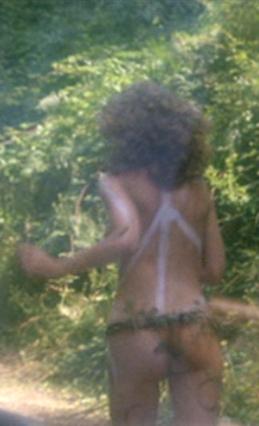 In the Horror Anti-Classic Hell of the Living Dead, our brave leader Lia gets a great idea on how to gain the help of local tribal leaders.
Not one of the guys she's with tries to talk her out of it!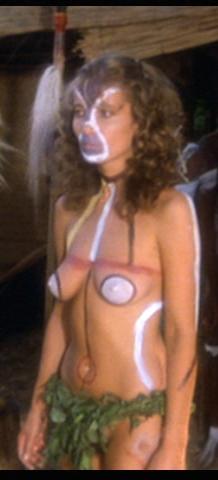 Here, our intrepid Lia works her Magic to obtain the help of the Tribe!!!
Do I have to tell you that it works?