(2003)(Release Date: 12/09/03)

---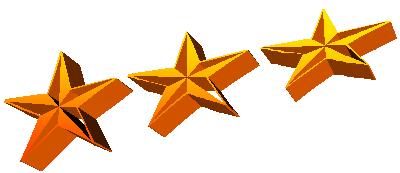 1/2
---
FeFe Dobson's Voice and Talent make her one to watch... and to hear!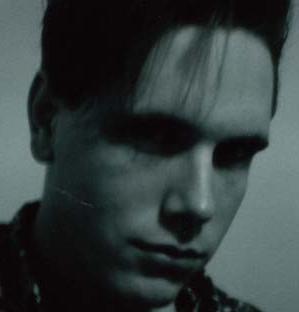 J.C. Mašek III
The World's Greatest Critic!




On the heels of the Tremendous Single, "Take me Away" Rock and Roll Singer/ Songwriter FeFe Dobson has released her eponymous debut. Who is this newcomer? Well sometimes it seems that she doesn't even know. Her debut release is a multiple-personality mix of Hole's Courtney Love, a sprinkle of Avril Levine, a dash of Poe, a twist of Lita Ford(!), and at least a cup full of Nina Gordon (both halves of Nina... with and without Veruca Salt)!

What separates this Canadian-born songstress is her experimentation with these somewhat differing genres (no two songs sound alike) and her strong and quite versatile voice. In the immortal words of Wayne Campbell "Yeah, she can Wail!"

While on the surface these influences may seem to result in a bit of a schizophrenic whole in general it's a really good pop-rock listen featuring a great and strong voice interesting pop hooks and more than a few surprises. While it's clear who and what her influences are there's no confusion between Dobson and anyone else. Her own unique voice and emotional power makes every song, every hook her own.

FeFe Dobson begins with "Stupid Little Love Song" an almost Punk song owing much more to the Ramones than the Donnas. It's the "take no prisoners" attitude of this song and the following "Bye Bye Boyfriend" which set the stage for FeFe as a Rocker, and not a "North of the Border" Brittany! "Take Me Away" is still the most unique and catchy rock and roll song not only on this album but on the Pop Charts completely. This "arena rock" song is not only a killer single, but proof that FeFe can handle a great rock song with punched vocals and long, sustained notes that soar into the second half. If you don't buy the album at least (legally) download this track for a listen here: http://www.fefedobson.com!

After "Everything" which would sound perfectly at home as-is on Nina Gordon's Tonight and the Rest of my Life the album experiments with everything from Michelle Branch Melodies to mid '80's pop rock to the almost metal purgative "Unforgiven!" All the while FeFe proves she can hang with both Lennon Murphy and Kelly Clarkson!

If there's any issue with this album it lies in the occasional reliance a little more on the "Pop" than the "Rock!" It's clear how well that FeFe Dobson can "Rock Out" and sustain her voice on both the most melodic and the most hard-hitting tunes. Unfortunately there is the occasional dissolution of the edge of the album in favor of a more radio-friendly FeFe that may or may not really be her. There are almost always guitars here and there (a la Veruca Salt) but there are also some Na-na-nas thrown in and the occasional been-there moment. On the whole though FeFe stays in her pop-rock aesthetic and offers up a somewhat diverse album with some great moments and surprises. It's a solid and memorable debut and shows the promise of this songwriter as her writing comes into its own! FeFe Dobson is the one to watch! Give me more of her!

I also have to say that it's refreshing for a pop star, especially one as pretty as FeFe to not rely on sex appeal to sell her records. Yeah, she's attractive, but there are no "Dirrty" moments nor are there any patented dance tracks designed to titillate teenage boys. Quite the opposite actually. While FeFe never pretends to be some angel, her love songs are about love, and not sex, and most refreshingly she allows her considerable talent to make her name rather than other attributes.

Three and one Half Stars out of Five for FeFe Dobson's debut Album. She's got it where it counts... and by that I mean (surprise) her voice! There's plenty here to like for the pop-rock fan, but there's enough here for the pop-punk and the Rock and Roll fan as well. FeFe can Rock, and she makes her rock her own! Watch this star, she's rising!
http://www.fefedobson.com

It doesn't take Talent to review records...
But click here to read some more anyway!



---
FeFe Dobson by FeFe Dobson (2003) Reviewed by J.C. Mašek III who is responsible for his own views and for his search for the perfect Leonard "Spock" Nimoy Impersonator!
Got something to say? Write it!
---