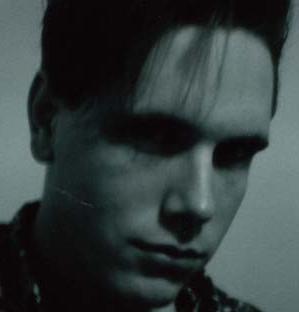 J.C. Mašek III
The World's Greatest Critic!

There are those who say that Man cannot live on one type of music alone. I say that Man can't live on six alone... Or more. There are also those who quote the classic line, "If music be the food of life, Play on!" Whereas I say "If music be the food of life, you should eat out more often!" So we did. At the behest of my friend Tracy Rush Morgan, my wife and I journeyed from Orange County to Hollywood to see a triple bill of Jazz, Rock, Soul, Blues, and Rhythm featuring Ernie Andrews, Keb' Mo', and Etta James! For those of you who've never been to the Hollywood Bowl (or refuse to because of the incredible loads of traffic), let me set the scene for you! The sun is just beginning to set... you're sitting in an amphitheater carved deep into the Hollywood Hills. You're surrounded on all sides by the rolling landscape that frames your view. Just ahead, above the stage, perfectly framed between two brown and green banks you see the famous Hollywood sign. The stage itself looks like a cross between the Justice League of America building from Superfriends and the Warner Brothers symbol, white but backlit with soft reds and blues ("baby colors" Tracy called them) with Immense spheres hanging from the ceiling of the half-domed stage. There is a giant, talking rabbit that only you can see or hear seated next to you commenting on the taste in clothing of the other concertgoers, and randomly demanding giant carrots and heads of lettuce!

Hopefully you can picture the setting. At around 8:15, Ernie Andrews took the stage with a cool breeze coasting in off of the mountains. It was just getting dark enough for the lights to grace the stage. Andrews' upbringing in the church was evident in his delivery and religious references. At times he sounded like the rousing preacher, at times, like the elder statesman. More than once, Andrews told the story of a friend who had died and paid tearful tributes to them with his smooth and strong voice. Primarily a blue-note-jazz kind of guy, Andrews' more interesting proficiencies include talents for adaptation. For example his purely Jazzy version of James Taylor's Fire and Rain not only rivals, but exceeds the original. The lyrics remain intact, but the rhythms and notes belong to Andrews alone. Ernie Andrews speaks to the audience like an elder uncle on a visit from another state. He has plenty of stories from "The Good Old Days" and remembrances of lost friends. The difference here is that his speech is always interesting, often funny, and never boring to listen to. A great all around show. YYYY
There is a sub-movement that creeps in every once in awhile known as minimalism. My issue with Minimalism is that it attracts imitators all too often. For example, if you can't get a band together, or you can't play your instrument very well, you label yourself a minimalist and you get a pass. Nope! It doesn't work that way, we see through you! This is why one of the biggest surprises of the evening was Keb' Mo' (obviously, born Kevin Moore). Keb' Mo' would never refer to himself as a Minimalist, I don't think, but he does have the sort of approach that imitators love to copy. He sits before a Mic with an acoustic guitar and occasionally a harmonica in a strap and sings and plays for you usually without accompaniment. Very few can pull this off and not sound the same all the time, but Frank Black, Bob Dylan, and yes, Keb' Mo' are three who certainly can. Mo' and his blues style is anything but minimalist. His alternately gritty and crystal clear voice works so well with his very full guitar work (which itself is filled with variable chords, walking lines and beautiful arpeggios) that one tends to forget that he's the only one on stage with not even percussion to keep his tapping foot in time. On occasion a second guitarist (and erstwhile banjo player) would join him to add an extra dimension to a song or three, which was welcome... however, Mo's musical style is so very rich that if my eyes were closed I would scarcely be able to tell when the second player had or had not joined him (except during the Banjo accompaniment)! YYYY1/2
It was Etta James that most of us came for, of course, and she was well worth the wait. She looks good, having apparently lost quite a bit of her recognizable weight. Though she remained seated throughout a great deal of the show, she did do a nice bit of walking and swaying to the music she loves so much! Of the three, Etta was the most diverse in her musical style. There was Rock, Pop, Jazz, Blues, and not a little soul to treat the crowd. The years have been very kind to her pipes as she was able to wail some of the highest and the lowest notes just as she did forty plus years ago. The only cracking that voice had was when it gently broke in a fitting, bluesy riff! Her band (consisting of drummer, three piece horn ensemble, two guitarists, two keyboard players, and a rhythmic bass player) was outstanding, specifically her guitarists who effortlessly laid down blues leads about as fast as imaginable without Steve Vai taking the stage.
Highlights of James' show included her cover of Otis Redding's Hard to Handle and her vocal tribute to Todd Beamer and the victims of the September 11th 2001 Terrorist Attacks (also an inspiration for the title of her new album Let's Roll)! Like Mo' and Andrews, Etta was able to inspire tears as well as laughter, and wasn't afraid to lay her own self bare. Her song I'd Rather be a Blind Girl shows a raw passion and pain as tangible in the lyrics as in the emotional voice that delivered them. She also wasn't afraid to be subtly raunchy in her asides and her lyrical twisting, referencing (in a tongue in cheek, and tastefully un-censorable way) certain more entertaining parts of the female and the male body!
The best thing about Etta's show is that she seemed so comfortable with herself, her band, her material, and her audience. She sat down with us and shared an evening of music and chat as if we were guests in her home. She even gave shout outs to both celebrity and non-celebrity guests. When she left the stage, no one wanted her to, nor did she wish to leave. She blew her kisses goodbye and departed with her band. YYYY1/2
There is an art form to performing music, not seeing how many laser lights or fog effects one can throw in and amplify on a jumbotron, and there are at least three left who know how to execute this art with precision, all the while having a good time. Even during the more tear-stricken moments, there was never the feeling that Mo', James, or Andrews would rather be doing anything but just what they were doing in the way they wanted to do it! I regret that I can't comment on the individual names of the musicians, because they all deserve recognition for this night (my gigantic lapin friend was Bogarting the printed program), but I can say that I recommend all three of these artists with any backup! If you like a little diversity in music, and like real music (of any kind, meaning, lacking simple commercialism) this is a show for you! If you require radio airplay and temporal primacy to shape your concert going choices, perhaps there's a boy band playing at the Irvine Meadows next week. Well, that's what I did last night, what did you do?! And while you're at that answer, does anyone know where I can get some giant Cabbages? Please let me know!