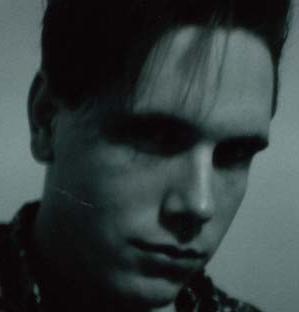 J.C. Mašek III
The World's Greatest Critic!

---
---
---
---
---
I picked my daughter up from Middle School one fine California day many, many moons ago, sat her in the passenger's seat and said "I'm about to play you a song from your new favorite band!" It was 311, and the song was called "Down". She had never heard of them before, but from the opening chords her eyes widened and her head banged. I was right... they immediately became her favorite band. And they still are!

Truth be told, the kid is something of a fanatic, or at least a connoisseur of all things 311, the five-man band of best friends from Omaha, Nebraska. She's got CDs, MP3s, DVDs, and knows the ABCs and the 123s of the 311s. The only thing missing was actually seeing them live. Now, "The Big A" has turned sweet sixteen, and it's higher than high time for an evening with Nick, S.A., P-Nut, Chad and Tim. So much the better that it was a surprise event, revealed only as we entered the parking lot and subterfuge evaporated like summer tequila!
---

---

---

---

---

---
And let me tell you, the boys were on their game last night. After an unmemorable showing by opening act "The Sunz O' Bitchez" the lights dimmed and the crowd screamed like Teens in a slasher flick! "Three Eleven" took the stage in the darkness, bringing the stage to life with their signature mixture of Rap, Metal, Reggae and just about anything else that hit their fancy since they came to town last! Tim Mahoney kicked off the show with his heavy guitar screaming and his black hair flying. Chad Sexton provided the thunder as P-Nut Bassed out the Rhythm Section on a Five String as bold as the faces he made at the crowd. But it was the double threat of S.A. Martinez and Nick Hexum that defined "Standing Room Only!" for this crowd.
S.A. provided a banshee-like rap as he leaped and bounded around the stage throwing out tongue-twisters and tone changes without missing a single syllable. It's like the guy never has to take those inconvenient stops for breathing. At any point that he wasn't on the Mic, Martinez was accompanying the band as scratch-DJ. It's his Mixxx, baby! S.A. also pulls off some excellent vocal harmonies with Hexum (when he calms his hypernaut persona down a notch or three) proving that he's not just a rapper, the boy can sing.
Nick Hexum is one dynamic frontman (if such a term could even apply in a cooperative partnership like 311)! Mixing his in-your-face staccato raps with some smooth and sustained vocal stylings, Nick is the perfect foil for S.A.'s wailing madman. It's impressive to hear the notes he can pull out of that voice box of his, and even more so considering the steadiness and rising octaves he maintains even after wild jumps, dances and screams. When the rap and metal they helped pioneer flows down into an island beat and sweet songscape, it's Nick's voice that pulls off the ballad-esque qualities.
Knowing what a great guitarist Hexum himself is, it was almost a shame to have him hold the mic so often. However, the man knows his balance! Nick turned a great concert into an incredible concert when he grabbed that Axe and brought us into a jamming (and dead-on) rendition of the 311 classic "Beautiful Disaster". What can make or break that song is the attention paid to the overlaid guitar leads, soaring over P-Nut and Chad's rhythm section. Here Mahoney and Hexum drove it home in a version that exceeds not only that of the 311 Live album, but of the studio version itself. The Dual Dueling Guitars were accented by a near face-off of the two Axe-Men as the swayed like Ace Frehley and Paul Stanley, pick-up to pick-up, in time with the rising (and unmistakable) crescendo of "Beautiful Disaster". Hearing this, followed by the verses sung by Hexum, with an nearly operatic accompaniment by Martinez was an almost religious experience.
But that song's mixture of 311's hard rock and light pop was a mere whetting of the musical appetite. The trippy side of 311 was superbly represented by that smooth, yet psychedelic number called the "Nix Hex", dig it, along with the heavy, yet surreal jammer "Flowing" and the smoky "Hydroponic". Their long-term dabbling in the rhythms of the Caribbean showed as the speakers gifted us with "Waiting", "Purpose", "Beyond the Gray Sky" and the Cure Classic "Love Song". After seeing the Cure play it live, it's striking that these dudes can make it work!
Make no mistake, though, 311 hasn't "mellowed" with their second decade as stars. They can rock like you wouldn't believe. The heavy-hitting 311 signatures rattled the windows a county over starting with "Do You Right" and continuing through "Sick Tight", "Creatures for a While", "Solar Flare" and yes, the guys were most definitely large in the margin when they jammed to "Large in the Margin"! "Head Rush" and "DLMD" had the crowd jumping and shouting the lyrics like a human sonic ocean, which I was glad to be a part of.
Hexum demanded that everyone jump up for the next song, "Applied Science"! "Applied Science" was another ass-kicker, which didn't merely feature a "Drum Solo", it featured a "Drum Quintet"! Chad lead the whole band in a skin thrashing the likes of which I haven't seen since David Lee Roth's "Skyscraper" tour when Greg Bisonette pulled off a similar feat with old Diamond Dave, Steve Vai and Billy Sheehan slamming away at Steel Drums. Here there was an orchestrated chaos from which came a clarity of sound. As incredible as this was in and of itself the most brilliant part of this was the individuality each member displayed, even when unified in instrumentation. It's a hell of a sight to see, and a hell of a sound to hear.
When Encore time rolled around, 311's defining song (and monster radio hit) "Down" fit and finished the bill beautifully. Hexum perched in a predatory stance more slamming than strumming on the guitar while S.A. went wild on the verses (accompanied by virtually every audience member). The trading of parts between Hexum and Martinez was incredible, and encapsulated the very energy of the band that night, today, tomorrow, next week and next year!
Throughout the evening the boys in the band looked great and athletic. Nick Hexum specifically spent as much time bounding around the stage and jumping in circles as he did singing, and P-Nut was the bass-slapping madman he always is. S.A. morphed between robotic vogues and rubbery contortionist movements, while Chad was as rapid fire on the cans as one can get. Tim Mahoney was the calm one of the band, which is the very definition of "relative". In a band as amped to 11 in sound and hyperactivity, Tim's devotion to burning up the fret board with his energy couldn't really be called "peaceful" by any means.
But "positive", yes, you could call the WHOLE show that! 311 is, as they always have been, a collection of positivity. The reason they are where they are and still do what they do on stage is in no small part due to this very thing. The five biggest 311 fans in the house that night were right up there on that stage! What 311's detractors never want to admit is that these guys are professionals! These guys are veterans. They play their own style like no one else in the world can do, never compromising, never following trends (note that when every other band and their mommas were releasing "Rap-Metal" singles, 311 released "Amber" instead), and always experimenting. Love them or hate them, these men deserve their fame and acclaim.
Energy burned from that stage in a wave of positivity, making us forget the opening act and thrive on the Music. Constantly touring, 311 makes sure they mix up the set list each night, so it's true that there are some songs I wanted to hear but didn't. However, this just makes me want to see them again all the more. Hell, after what they did with "Down" and "Beautiful Disaster" the rest of the set could have been freestyle yodelling and I'd still give them Five Stars! That's right, I said it, Five Stars! Diversity, harmony, experimentation and positivism all wrapped up in a band without labels. It's hard to do better than this. Eighty dollars worth of T-Shirts and a few bottles of overpriced spring water later and I'm still happier than Scott Stapp's defense attorney about every penny. Three Strikes, you're in! (Special credit has to be given to my wife, Suzanne, who fell for 311 even before I did, and who made sure that our kiddo, 311's biggest fan, got to see them live the very week of her birthday!) So to all you transistors and lightening resisters conducting to the mother star, I'll see you in the next bright, shining and optimistic reel! Huzzah!