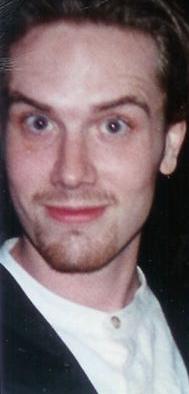 J.C. Mašek III
The World's Greatest Critic!
---
Okay, who hasn't wondered what a cross between Gilligan's Island and Lost in Space might be like? Me neither.

The whole idea of this show is absolutely baffling! The word "why" comes to mind more often than any other.

It breaks down like this: Gilligan, the skipper, the millionaire and his wife, the movie star, the professor and Mary Anne get tired of living on that island with or without Richard Hatch on it, so they decide to escape by building a space ship that will carry them to freedom. Instead, predictably, it carries them to a different planet where they are doubly screwed, because as far as their friends and family are concerned they were lost at sea years before. Who would look for them in space? Now they have to find a way to get back to Earth, not to mention the main land!

So we get to see fun stuff like Gilligan becoming a lieutenant in the military of a star-spanning conqueror and bossing around evil robots (no, Lord help me, I am not kidding!).

Don't get me wrong, the show wasn't that bad. Rather funny at times, but it made about as much sense as, say, Three's Company in Space might! How about Mr. Belvedere's Planet, or Inter-stellar Family Affair? The Beverly Moonbillies maybe?

Rest assured, the idea of building a fully functioning spaceship to get from an island in the South China Sea to San Diego is never looked on as odd at all, nor is the thought that the technology to build a rocket would pretty much suggest the technology to build a boat, or a radio for goodness sake is already existing ever addressed at all.

It is a funny show, though, and certainly was a hit with it's target audience. I suppose it doesn't have to make sense to be a hit! I mean... look at Exorcist II!