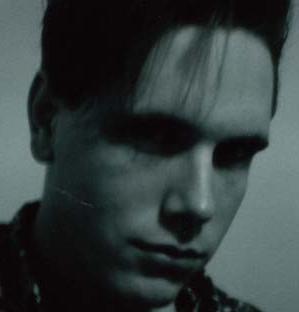 J.C. Mašek III
The World's Greatest Critic!
---
---
---
This may indeed be my last review because, College Degree be damned, I've discovered what I want to do with my life, readers... I'm going to shave my head and form my own Pixies Cover Band called "The Debasers"! Let's face it, Kemosabes, it was only a matter of time until I snapped and this was as good a reason as any on this Planet of Sound! What reason you ask? The Pixies have reunited for an intoxicatingly beautiful tour that seemed all of impossible a year ago! I even denied the possibility vehemently, which makes me glad that I like the taste of Shoe Leather!

So could this have been anything special? I mean, I have seen my all-time-favorite, Frank Black in Concert Five Times to date, once with David Lovering on drums! How special could this be? It's magic. Not only is Frank Black different every time I've seen the man, but he's also on a completely divergent vibe with the Pixies, making this show completely disctinct and nearly flawless. I'm a new man now... I'll be aping my best Black Francis in a cheap club near you, once I convince my buddy Dylan to shave his head and play guitar for me, teach Michelle how to play bass and maybe slap a couple of Drumsticks in John's hands. Could work!

It was a cool, dark Southern California night with more stars overhead than at the Hollywood Morton's. Luna was shining brightly and felt so close we could have groped for her. The Thrills appeared on stage as the misnamed "House Lights" crashed into nothingness. The Thrills play an interesting blend of British Invasion and Post Punk rock with just enough Indie strumming to make them sound Fresh as a Massengil commercial. The lead singer's obvious hard-on for Bono can be explained by the band's Dublin origin, and by the irony of a U2-ish band backing up the Pixies. Overall the band was quite good in most of the Cure-Meets-Zombies compositions they delivered, however there were a few moments of Homage that went far beyond Tribute and into Rip-off territory, especially surrounding a rif obviously borrowed from (my favorite band) The Who's "Pinball Wizard". They redeemed themselves with their finale, a sarcastically hilarious number called "What Ever Happened to Corey Haim". With so many "alternative rock" bands vying for their fist full of gold, it's good to hear The Thrills are making a mark. They're not the most original band in the world, but they're worth hearing for their take on the genre! YYY1/2

Imagine Led Zeppelin's "Whole Lotta Love". Now imagine the beginning meat of the song, and the ending finale of the song are chopped off and you're left with that tripped-out experimental middle section of combative tempos and screams. Now, imagine a band whose entire catalogue is based in that murky sonic ripped texture and that's as close to "The Mars Volta" as I can possibly put into words without giving you the actual memory to jam to. I've never heard anything exactly like The Mars Volta, but their multi-instrumental orchestral mix of sounds and beats is a unified anarchy melding elements of Woodstock-Era Carlos Santana, Voivod on their death-bed and Sepultura with special guest Ravi Shankar! Couple that with the lead singer's talented and experimental wail, equal parts Death Angel and Grace Slick, and you've got an unfixed and confusing whole with as many diverse elements as a Meshuggah retrospective.

Make no mistake, though, the sound is incredible. From the Psychedelic Seventies motif to the Experimental Metal aspect straight out of the obscurity bin in your '90's section, this was one of the most technically proficient bands you're likely to get a hold of! It takes amazing skill to orchestrate this chaotic, yet still melodious wall of sound and timing to beat any other band when the Wall of Sound is torn down for something completely different. The Mars Volta is like nothing you've ever heard, I'd wager, and with their proud display of the Mexican Flag in honor of their predominant heritage, they're bleeding over borders and giving many an audience something new. Though not for all tastes, if you want to hear something completely fresh and absolutely not what you'd expect, these musical brigands will be more than happy to trap you in their finest other-worldly tapestry! YYYY

Thousands upon thousands of seats in the Amphitheatre and every one was empty when Frank Black (or is he Black Francis again?), Kim Deal, Joey Santiago and David Lovering strutted onto the stage like they owned us. And with the first note, they pretty much did. Everyone in the joint was on their feet, screaming and jumping like the Pixies had never left, and while they looked a bit different now, they haven't lost a note.

Amazingly, though a great percentage of the Pixies classics were played to perfection here, this was no retread of their last outing opening for U2 on the Zoo TV tour 12 years ago. No, the band seemed as fresh and as edgy as ever before, and even looked invigorated by the absence (which included indie success for Black and a big hit in "Cannonball" for Deal's own "The Breeders"). The old gang ripped through their concert repertoire at times heavier than a spoonful of star dust, and at times a whispered harmony on the wind.

They also played around with the classics, enveloping the entirety of "The Holiday Song" within Book ended verses of "Nimrod's Son" for a medley of forbidden incest! Both the UK Surf version of "Wave of Mutilation" and the original were performed to perfection, and such Nihilistic classic anthems like "Gouge Away" and "Debaser" (everyone was un Chien Andelousia) were screamed by the hoarse audience as Pixies nailed them like an itch!

Such obvious sing-a-longs like "The Holiday Song", "U-Mass" and "Nimrod's Son" (anyone who didn't scream "you are the son of a motherfucker" should have stayed home) got the crowd into the action like a fourth wall, and it was on "Monkey Gone to Heaven" that the audience practically drowned out both Francis and Kim on vocals. Surprisingly it was such more-commercial tracks as "Here Comes Your Man" that were the most rewarding because of the harmonized vocals of Black and Deal. Them even being in the same room seemed impossible just a short time ago... but their voices merged over the crowd and shoved my foot even deeper into my mouth.

Deal herself is incredible, sounding like she's in College again, with a perfect voice on every track. As great as Frank Black does "Where is My Mind" solo, it never sounds so good without Kim Deal haunting us with a big "OOO-OOOOOOOOO" throughout the number. Her taking over vocal duties on David Lynch's "In Heaven" was another eerily classic moment for that voice of hers! The heavily Bass-Driven Pixies sound is all hers, and her driving fingers added a most riveting and earth shaking rhythm to most every song.

David Lovering kills me with his skill. For those of you who wouldn't crawl over burning broken glass to see Frank Black in concert, Lovering has been doing Scientific Magic shows to warm up the crowd for Frank's club tours. On one strange night when Scott Boutier couldn't make it to the Coach House in San Juan Capistrano, Lovering filled in on drums for a number of tracks. Until October, 23, 2004 I believed this would be the closest to seeing Pixies live I would ever come.

Lead guitarist Joey Santiago has never been considered a virtuoso. Shame on us all because the man is more inventive than... well, than a David Lovering Scientific Magic show. When Santiago, looking more like Frank Black with his shaven head, propped up his Gibson Les Paul and walked away, only to play the guitar almost remotely via pedal and switch, we knew this guy wasn't your grandpa's lead guitarist.

As for Black Francis (AKA, the only man who could ever get me in bed... not that he'd want to), well, I'm that rare bird that thinks the Frank Black is an evolving genius whose solo work is at least as good as the best of the Pixies! This wasn't any more a showcase for his solo work than it was a showcase for the Breeders. However, his voice sounds as perfect as ever, and his guitar work is brilliant... pure brilliant. If this is a reunion for money alone then Frank's wallet sure didn't tell the rest of him because he looked (and sounded) like he was passionate about each and every song. I mean what I say about him being an evolving Genius. Black's best album is still ahead of him, he was perfection this night, and he'll re-define perfection again!

It was a show that could have gone on all night and we wouldn't have bitched a bark! All good things have to come to an end, though, and if anything the only complaint I find viable is that two hours wasn't enough. Absent were such greats as "Alec Eiffel" and "Velouria", but there was also absolutely no filler material here! I didn't think they'd play "Gigantic" and then - BAM - second encore!! YYYYY

This might not last forever, and I don't know where they're going, but if Frank Black and the Catholics ever come to anywhere near you, you must try them out. In any incarnation, the Pixies are wonderful to see and hear, and more influential than most bands you could name. The 1990's would have sounded very different without them. No Pixies, no Nirvana, no Smashing Pumpkins, no Pist-On... the list grows and grows. Five Stars out of Five for the Pixies (for a cumulative night's total of Four and One half). Pixies, I'm amazed. I la la love you, you're anything by Tame! Ah, well, time for me to Vamos! See you in the next reel!