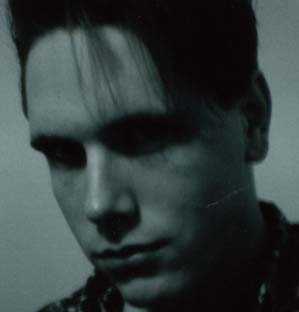 J.C. Mašek III
The World's Greatest Critic!
---
Season 4: Season 3: Season 2: Season 1:

Sometimes, as I watch 24, I get this strange feeling that I'm watching a guy engaging in a Role Playing Game and making all the most asinine decisions that he possibly can. Each episode, I see Jack Bauer (Kiefer Sutherland) presented with those proverbial "two paths you can go by", but in the long run, The Jack never fails to make the most oddball decision, and, naturally the one that guarantees a most action-packed and nail-biting, if completely illogical, outcome! Each season, Jack becomes that conceit of the "Loose Cannon" that nobody understands because he gets RESULTS!

And do we ever love him for it, kids! There's nothing like the impossible heroics of Jackie-Boy as he cuts a one man anti-hero swath through the Terror Threat du jour. "Du Jour" because every threat on 24 by definition must be solved in exactly twenty-four hours. Any more and we'd never find out how the damned thing ends... any less... well, then the last few episodes would chronicle the intrepid CTU Team showering, having a drink and going to bed... and with both Elisha Cuthbert and Reiko Aylesworth no longer on the show, that's a none-too-inspiring concept.

But I digress. When we left our CTU C-U-T-E-Y-S, last night (which was a minute ago in 24 time), Jack's Field Ops Replacement had been REDRUMed by the terrorist geek who had grabbed Lukas Haas' Andrew Paige, and Jack was in Chili-Sauce-Hot Pursuit!

Meanwhile the rest of the USA Terrorist Cell, represented by the Araz family is deciding what to do about young Behrooz Araz' (Jonathan Ahdout) girlfriend Debbie (Leighton Meester), who followed Behrooz on his little Brief-Case Drop Off, hoping to catch him Cheating on her. Now, whether she realizes it or not, she's the only one privy to where the Terrorists are holding the Secretary of Defense (William Devane) and his daughter (Jack's new "Main Squeeze") Audrey (Kim Raver)... so naturally, Debbie's gotta die!

If she doesn't die, she could unintentionally let slip where these sweet folks are, preventing a Falluja-like webcast trial and beheading of the Heller Family. Naturally, this makes time of the Essence for the Jackenator, whose trail of the Terrorist Jackass whose got Paige is as slippery as his relationship with the only CTU Agent who wants to help him, the always-annoying Chloe (Mary Lynn Rajskub)!

With everyone else at CTU (now consisting of cast alumni from The Sopranos and First Wave) either spending all their time hating on Jack, or dealing with Family Squabbles, or even torturing Secretary of Defense Heller's son (Logan Marshall-Green) for Information on Daddy's disappearance, Chloe's having what Eric Cartman would call a "Hella Hard Time" getting Jack the Satellite support he needs to follow his douche-bag quarry!

So what does he do? Well, of all the possibilities out there, Jack decides to put on a ski mask and hold up the Convenience store that this douche goes in to. He holds that guy hostage, the owner hostage, a young couple hostage and some cop who comes along hostage. I know he's always blurred the line between Hero and Villain, but damn! You'd think that something further than the padding out of a two night opener would make sense, no? Ah, well, I'll give them this... it did make the episode a lot more exciting, but it didn't make the episode any smarter. The muscles in charge of Eye-Rolling got a work out on January 10th, I'll tell you that.

Fox's decision to cull the first four hours of Season Four and call them a two day four hour Season Premiere sounded like a smooth idea, but is actually sort of backfiring on them. Both nights had Cliffhangers half way through that showed how self-contained these episodes were meant to be, actually. Further, the proximity of these episodes to each other, are actually serving to point out one of the most surprising flaws of any season of 24! That being, they're beginning to repeat themselves!

Last season had Jack as CTU Chief, with Chase and Kim seeing each other on the sly and struggling to tell him about it... This season has Heller as Defense Secretary, with Jack and Audrey seeing each other on the sly and struggling to tell him about it! Last Season, at the height of danger, Chloe is interrupted at work by the news that the baby she's caring for (which happens to be Chase's) is about to lose its baby sitter and she has to figure something out to fix the scenario... This season, at the height of danger, Erin Driscoll (Alberta Watson) is interrupted at work by the news that the schizophrenic daughter she's caring for is about to lose her mind and she has to figure something out to fix the scenario! Last Season a sexual relationship that ended badly between Wayne Palmer (D.B. Woodside) and Julia Milliken (Gina Torres) rears its ugly head and results in blackmail and all hell for those in charge... This season a sexual relationship that ended badly between Curtis Manning (Roger Cross) and Marianne Taylor (Aisha Tyler) rears its ugly head and results in blackmail and all hell for those in charge! Last Season Jack went rogue to catch a Terrorist in the only way he could, while having a secret benefactor inside CTU who knows the truth... This Season Jack goes rogue to catch a Terrorist in the only way he can, while having a secret benefactor inside CTU who knows the truth! The list grows from there, and we're only on the fourth hour, here, bro!

You'd think that if each season covers only one day, there might be a few different days they could cover.

Or not. Twenty-Four is doing well, and it's pretty well saved old Kiefer from the $5.88 DVD Bin at Wal-Mart. And let's face it... it is a good show. It's fun to watch and exciting (and getting more so with the addition of Aisha Tyler to the cast, HUZZAH!). My issues here are the moments when intelligence is sacrificed for action and logic takes a back seat to excitement! I'll still watch it, but the realistic, almost real-time, well-planned show that the first season was has morphed into a repetitive and occasionally cringe-worthy program that happens to utilize the split-screen technology that Season One Pioneered. It's still good, but remember when it was great?

Three Stars out of five for night two of the 4th Season Premiere of Twenty-Four! The good news is that it's still TV worth watching... the bad news is, not as much as it once was. If Dennis Hopper appears out of nowhere with Sherry Palmer and Chase Edmunds in tow and declares that this whole shebang was a plot between Nina Meyers and that Joaquim de Almeida character... I'm... I'm taking a hostage, I swear! Then the only man they could send against me would be... Jack! Or, really, Walt the Post Man... I'm a lover, not a fighter. See you in the last reel, extra-boy!