The Neville Brothers Live
At the House of Blues Anaheim
(Downtown Disney)
(11/3/04)
---




---
Never done with all the Funkin' Around!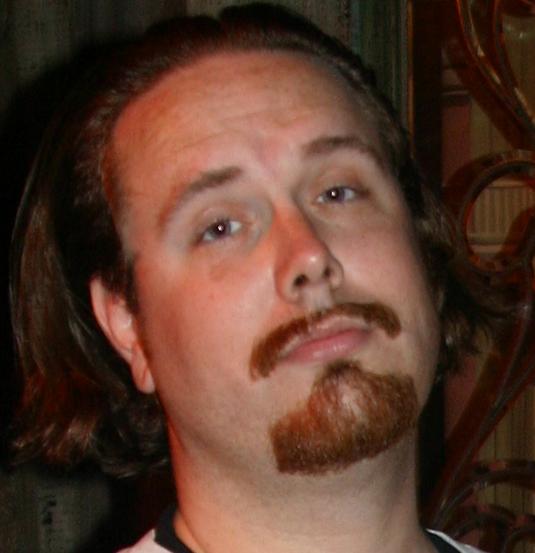 J.C. Mašek III
The World's Greatest Critic!
---
---
---
---
---
---
It's a little known fact that in Sunny Orange County California lies the Epicenter of many evil things. Those of you thinking I'm talking about Sunnydale, you're wrong... I'm talking about Anaheim, wherein stands the Downtown Disney House of Blues, wherein hides the Bad Dancing Capitol of the world, not to mention the highest priced cheap-ass shots you can find outside an Iron Pyrite Bullet store!

I'm convinced of this because not even my Seven Dollar(!) Jagermeister Shot (in plastic spit-and-rinse cup) could alleviate the pain I saw on the floor below me as the whitest man I'd ever seen (yet) did his best Johnny Fever-meets-Disco Stu moves to impress his (obviously blind) date.

Nor did averting my gaze because there was an even honkier cracker in Blue Fedora and Wayfarer Sunglasses doing the Hokey Pokey all by himself. What he was putting his right foot into before taking it out and shaking it all about is God's only guess! When the poor man grabbed his left leg by the ankle and pulled it up even with his Shoulder Blades and began hopping in a circle I first decided that he must be rich to get that drunk off of shots at whole-bottle prices, and then I decided to change seats for a better view... one of the stage, not of fat, balding middle aged Hawaiian Shirt wearing, tight-jean suffering accidents of Nature. I'm no prize myself, admission is guilt, but, brother, sister, mother, father, I do my best not to call attention to said fact.

What I would like to call a little attention to is North Carolina Transplant Trevor Hall! His acoustic guitar slung across a wrinkled t-shirt and too-loose corduroys and no shoes suggested more than a lot of a Dave Matthews influence. That element was all over the place, it's true, however, Hall's voice evokes a more Bluesy Baritone than Matthews ever achieved. Hall's Four piece Blues Band complimented his voice well, as they experimented through acoustic laments and bluesy rockers throughout the set.

Hall's voice is one of a crackling depth that is enchanting at times (especially from a blonde youngster with a Maroon 5 Mini-Mo), but it also tends to swallow up his lyrics occasionally. At times that's not so good because mystery doesn't become his subject matter. At other times, the discernable lyrics were a bit cringe-worthy, so the bag is mixed. Either way, it's a good voice with an almost Blues Traveler- (or Bone Thugs and Harmony-) like tricky-tongued poetry that breaks past some of his shortcomings.

The guitar work is equally rewarding, delivering a fast-strummed lead with aplomb equal to his Slow and Low movements. Hall also never finds himself stuck in a rut, going from a full, organ based Blues to the Minimal Blues that started the genre. When the gang broke into a Reggae song that they nailed along with their best numbers, it was clear that this group was well worth the listen and might not get old quick.

Hall is new to the scene, and he's got some rough edges. He's also one to watch (especially if he keeps his proficient band behind him), and it sounds like some great work is coming our way from him soon. As he stands now, he gives a quality, unpretentious show, and it's clear he's happier than a Teletubby to be on that stage! YYY1/2

Anyone ever hear of The Neville Brothers? From the time they decided to pool their recourses at a Louisiana Jam Session back in the 1970's they've practically re-defined, and divined what it means to be a Super Group, and 11/3/04 (the day after Election Day) was no exception to the Rule.

Coming out of the mostly straight-up blues of Trevor Hall and his band can't prepare you, or the terrible dancers, or the rich-assed bartenders for the full and changing sounds of the Neville Brothers. While many of the more musical, but also more obscure Neville Classics (like "Fiyo on the Bayou") were sadly not in the line-up, the songs there blew the crowd away.

Charlie Neville remains the one to watch on that stage because he does so much and never settles for "enough"! Changing between three Saxophones and a myriad of percussion props, Charlie could give a whole show on his own. More on him later.

Aaron is the voice most associated with the group, which can be misleading because there are so many voices both from his Brothers and from he himself. Aaron's Rich Soul cottony voice, best heard on "Tell it Like it Is" and other of his Adult Contemporary classics is the one everyone recognizes. However his deep and surprising Funky Voice dances around the Bass and Guitar beats surrounding him. That's not even counting his own Percussion work. Though he's probably the biggest "star" in the band, he plays second fiddle (or tambourine, as the case may be) perfectly and without ego. He is, and considers himself to be, a member of a bigger band.

Cyril's never confined to a Drum Set, but instead surrounds himself with enough percussion to raise the hackles on any self-respecting junkyard dog. His creole beats morph back and forth into Funk and Soul so easily that it's a wonder that a whole drum set and drummer were needed. Diversity is the name of his game, and he knows when to play, when to sing and when to let the band do their thing. He's not one to miss!

It's been fifty years now since Art Neville recorded his first studio album with the Hawkettes, but he remains the band's leader and keyboard player. Showing no age, he's all over the board delving into Funk, Orchestral Funk, Blues, Rock and Soul with a dead-on certainty that you'd expect from an industry veteran, but an energy unmatched by even the kids in the band!

Speaking of the Kids, backing up old Art on Keyboard was none other than Ivan Neville, gracing the band with his presence, voice and keys. Possibly best known for his alternative/ soul single "Why Can't I Fall in Love", Ivan took his place behind his Dad, Aaron, and like his father, played his part in the ensemble without selfishness. Though he rarely took the lead, having seen the band now both with and without Ivan, I can say he adds a dimension to the group that allows for a fuller sound and a more diverse kick.

Sure there were a lot of the old Hits, from "I don't know Much" to the new instant classics from their new album "Walkin' in the Shadow of Life", but as brightly as each member shined, it was Charles Neville's Alto Sax instrumental flourish through a Modern Jazz piece that silenced the crowd. There's no mixture of "Rap and Metal" or some odd Fusion here, just one band filled with great musicians and a diverse repertoire. Rock, Funk, Orchestral Funk, Blues, Jazz, Soul and Creole all wrapped up in a Beignet. And we're talkin' BON! YYYY1/2

A collective Four Stars out of Five for 11/3/04's Neville Brothers and Trevor Hall show. You're not likely to find a better concert to stretch those dancin' legs to, but unless you're rich enough to get loaded on Seven Dollar Jager Shots, don't you dare go trying to dance as super-bad as what I saw that night. Horror movies are made of such stuff. See you in the next reel, if you've taken some dancing classes! Man, I'm wondering if that was Jager at all. I'm thinking somebody gave me a Seven dollar dose-cup of Cherry NyQuil! Hully Gee, man!

Click Here for The Silky Blues Soul of a Down Home Review!



---
The Neville Brothers live 11.3.4 Reviewed by J.C. Mašek III who is responsible for his own views, and for the fact that he tells it like it i-is
Got something to say? Write it!
---
I could do without the "Mini-Mo", though!