Catching Up with the DMOTYs:
---
It's been a long time, let's look back at our previous honorees:

---
---
---
---
"Lee. Christopher Lee."
We don't have definitive proof that Ian Fleming based James Bond on his cousin and fellow spy Christopher Lee, but take a look at the drawing Fleming himself sketched of what Bond is
supposed to look like.
Notice any resemblance?
---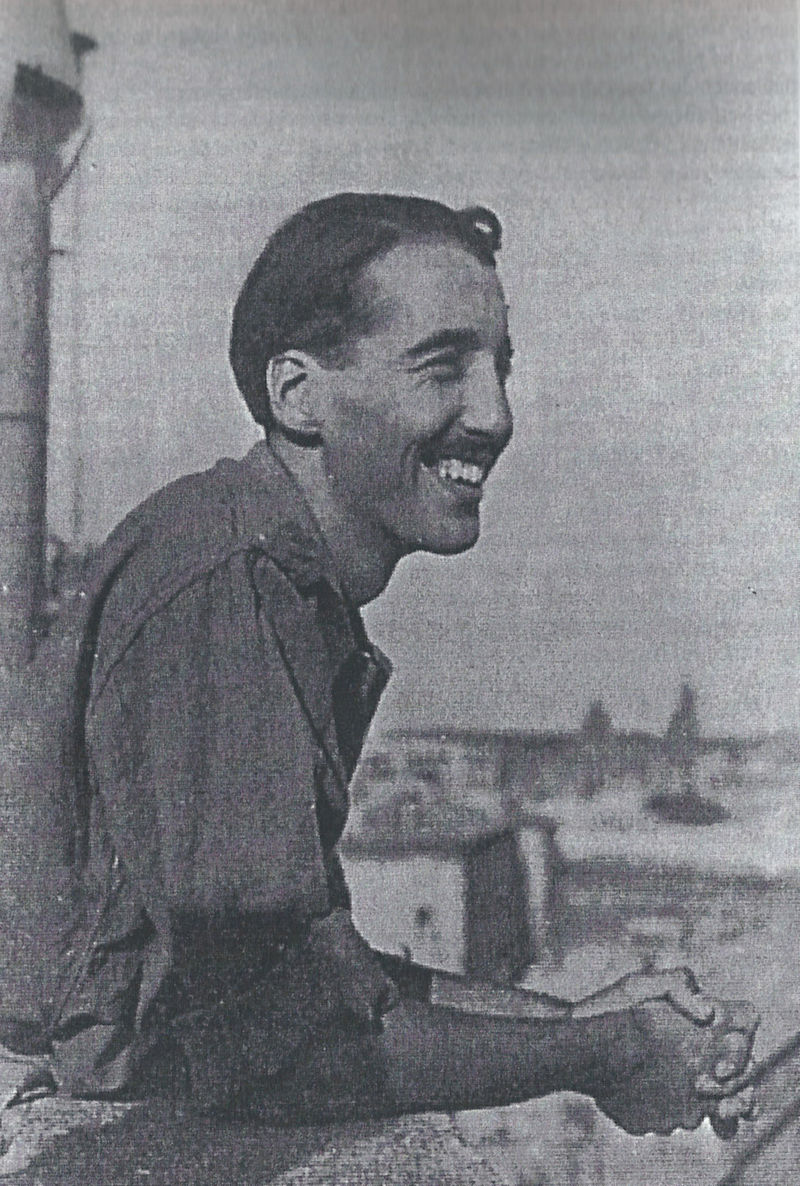 "Good Intelligence!"
Christopher Lee served all over Europe in World War II and became a member of the S.O.E., also known as "The Ministry of Ungentlemanly Warfare", "The Baker Street Irregulars", and "Churchill's Secret Army", commissioned to
"set Europe ablaze".
He was forbidden from speaking of it in life, but now that he's passed on, you ask him.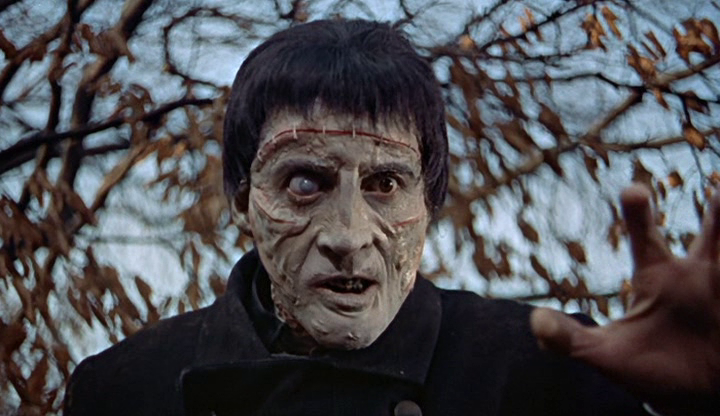 "We Belong DEAD!"
The man with the noteworthy visage and voice went silent and masked in his first big break,
The Curse of Frankenstein (1957).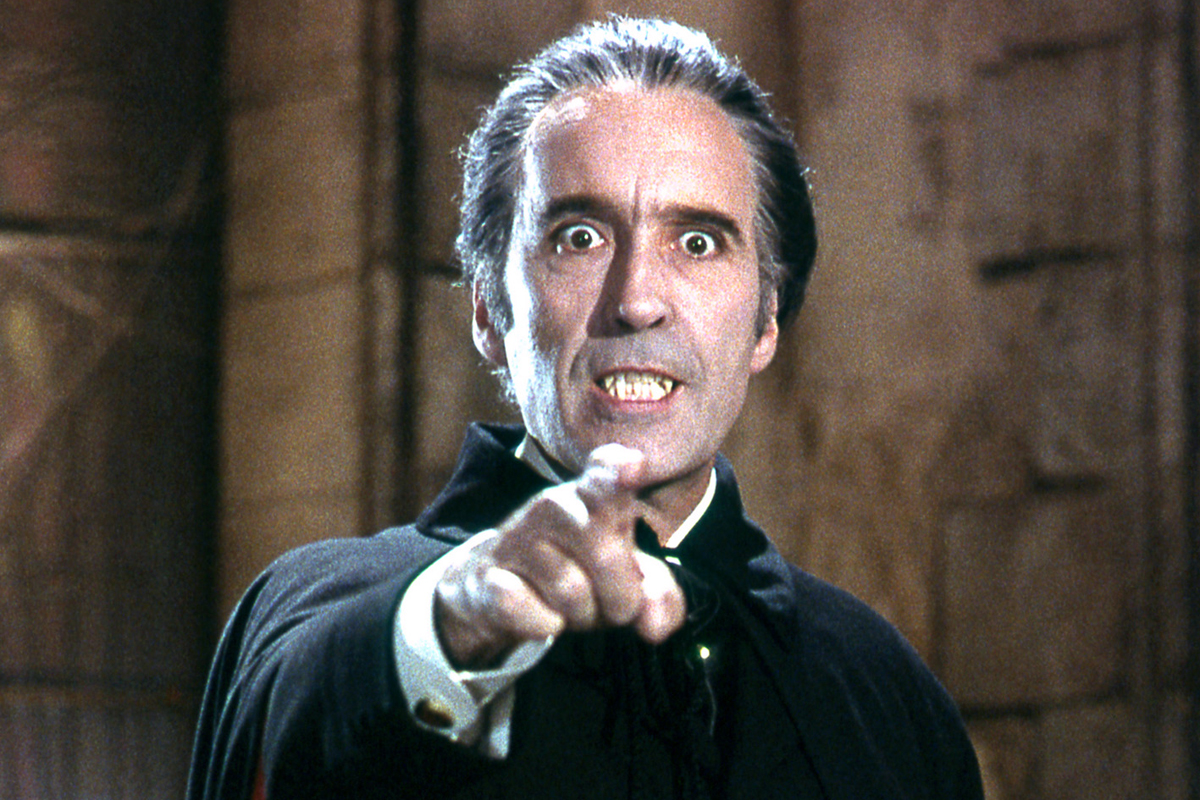 "Prince of Darkness!"
Christopher Lee became a bona fide movie star with his unique and redefining role as Count Dracula in Horror of Dracula (1958).
"Bride of Dracula!"
Financial security came with stardom and with financial security came the freedom to marry his sweetheart, Birgit Krøncke Lee.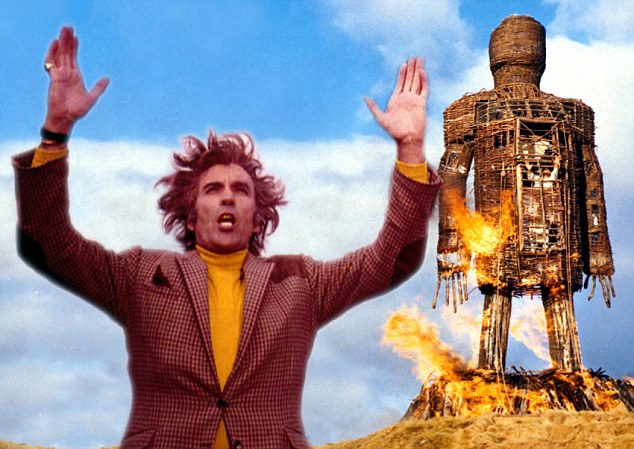 "Lord of the Wicker!"
Christopher Lee as Lord Summerisle in The Wicker Man (1973) a role and film he believed in so strongly, he donated his acting to the low-budget production, free of charge.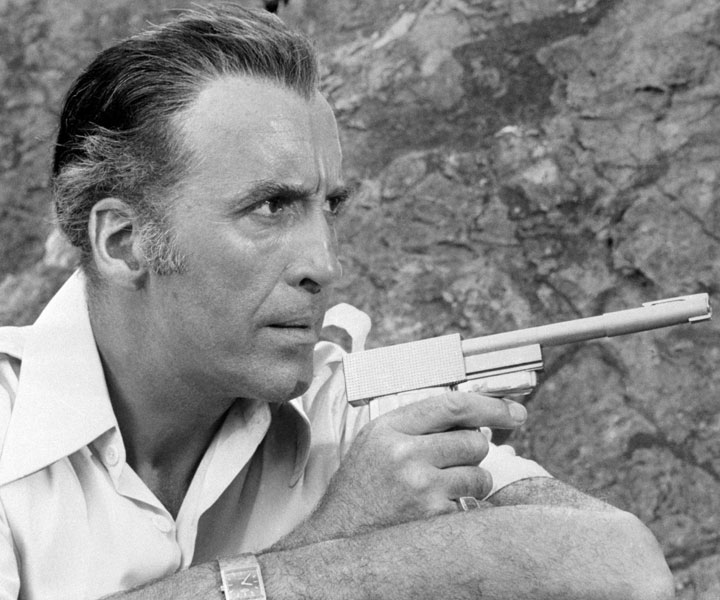 "Scaramanga's Revenge!"
Lee was unable to portray James Bond (a character he influenced, created by his cousin) or even Bond's first big-screen villain in Dr. No (1962), but he did go on to play one of Bond's best villains as the title character in The Man With The Golden Gun (1974).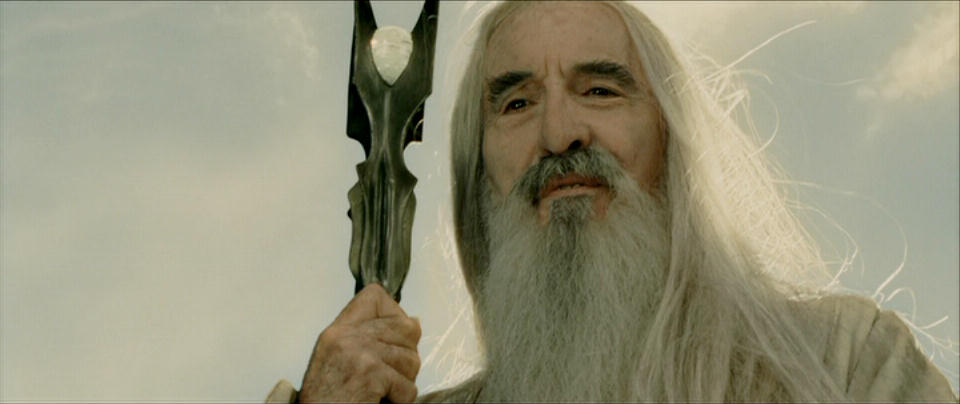 "Magic Man"
Christopher Lee went from well known icon to superstar with his casting as Saruman in the
Lord of the Rings trilogy.
He would revisit the character many times until his demise.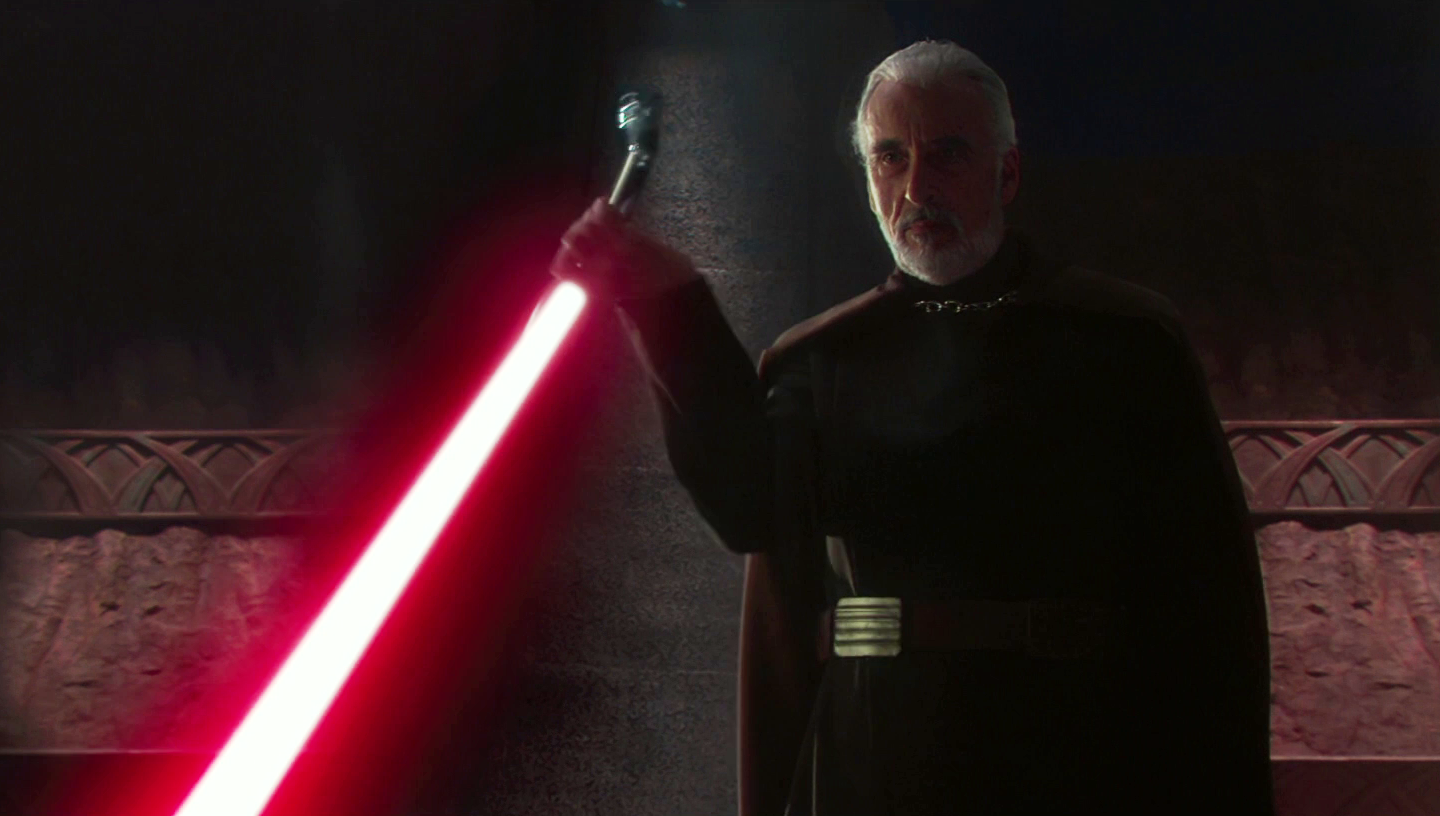 "Count Dooku! Or, should I say, Darth Tyranus?"
Christopher Lee performed many of his own fencing stunts when cast as the villainous former Jedi Count Dooku, better known as Darth Tyranus.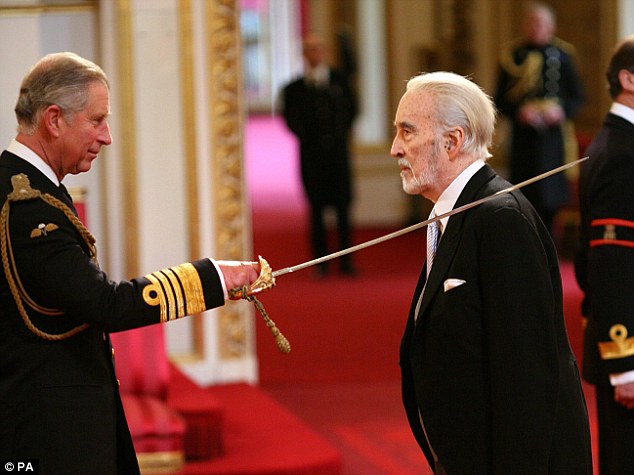 "Dub Step?"
Prince Charles knighted Christopher Lee in one of his many honors. Due to his age he wasn't able to kneel, so Prince Charles had to stand on a higher step to pronounce the 6'4" actor "Sir Christopher Lee, C.B.E."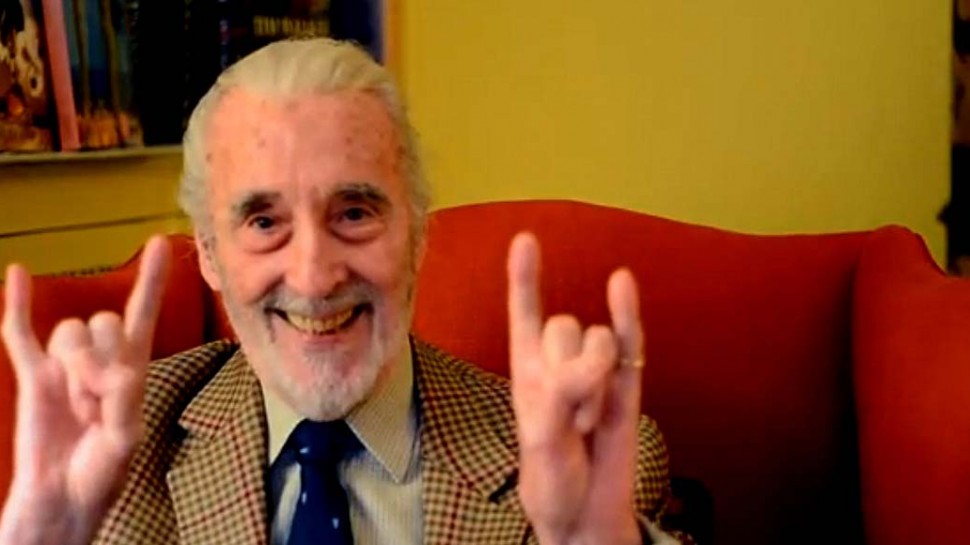 "That's SO Metal!"
Christopher Lee was the oldest Heavy Metal musician of all time and the oldest living artist ever to have a song hit the Billboard Hot 100.
In spite of his dark image and incredibly heavy music, Lee condemned involvement in the occult, telling students "I warn all of you: never, never, never. You will not only lose your mind, you'll lose your soul."
---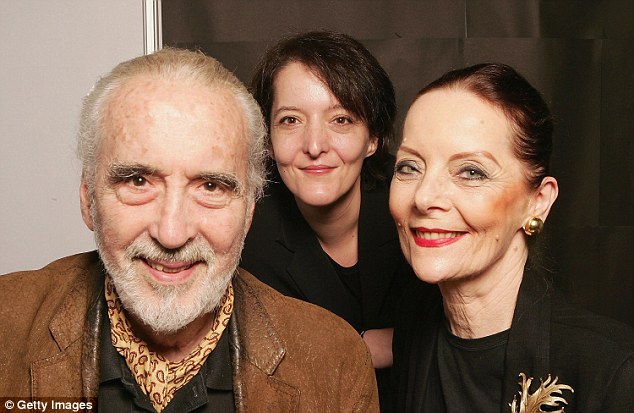 "A ROYAL Family!"
Descended from Royalty and noble himself, Christopher Lee loved his family.
Here he is with Gitte Lee, the woman he married in 1961 (and would stay married to until he died) along with their daughter
Christina Erika Carandini Lee (b. 1963).
---
About the DMOTYs:
---
The Dead Man of the Year Awards
AKA: The DMOTYs (de*MOT*tees)
@ WorldsGreatestCritic.com!
---
There is no dearth of magazines and websites that give out some kind of "Person of the Year" award to recognize people who have had an incredible impact on the year they are awarded. Every year, WorldsGreatestCritic.com looks at the past accomplishments of those who are no longer with us and takes great pains to recognize and remember those whose accomplishments still impact us after their deaths, even and especially when their names aren't always recognized for their work.

All nominees must have a current impact on Entertainment during the year in which they are nominated, influencing the Arts in vital, if not necessarily commercial ways. The intent of the DMOTY award is to pay tribute to the nominees' influence by detailing who they were in life, why their legacy is still being felt today and beyond and what their influence has been and remains to be. In short, its a way to put a name on the accomplishments of those who might not be in the public eye to have credit given where due.

By its very name, The Dead Man (or Woman) of the Year Award can only be given posthumously, however there is nothing morbid about these tributes. "Man of the Year" awards measure the works of those who are currently contributing, The Dead Man of the Year award honors those whose influence is still being felt with respect and fondness even after they've passed on!

This year WorldsGreatestCritic.com honors Christopher Lee, spy, warrior, actor, scholar, singer, rocker, father, wizard, vampire, Sith Lord, husband and all around amazing man.

Lee's impact is all over 2015 and beyond and he will be missed. Participate in nominating the DMOTY for next year, any year you want!

-The Most Inclusive KNEUMSI!
---