Catching Up with the DMOTYs:
---
It's been a long time, let's look back at our previous honorees:

---
---
---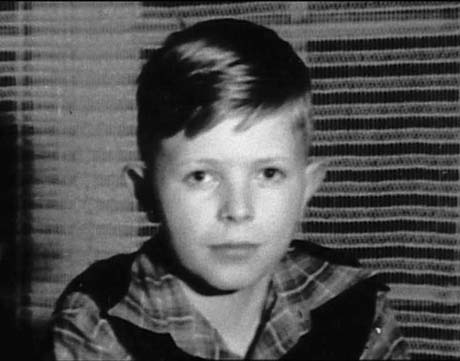 "Hallo Spaceboy"
David Bowie (or David Jones as he was known then) was a musical genius from a young age and an astonishing artist to boot. Music changed forever the day he picked up a guitar.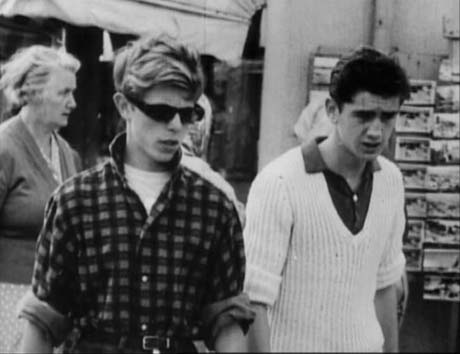 "Bowie and Burns!"
Can you imagine being David Bowie's brother?
Terry Burns could. Burns was the son of David's mother Peggy Burns before she married David's father John Jones.
It was Terry Burns (nine years older than young David Jones) who would first introduce David to Jazz which began a lifelong fascination for the musical style.
You might think that being the brother of David Bowie might drive you crazy, but... unfortunately Terry Burns was already there.
Burns was diagnosed with Schizophrenia. Bowie's album Aladdin Sane was actually a play on the words "A Lad Insane" which were not meant to represent Bowie, but his brother Terry. Listening to the title track one can hear the compassion for Terry in the words. The album cover's lightning bolt makeup design represents the duality of the mind, both for this album's Ziggy evolution and for poor Terry Burns himself.
One night out at a theater with Terry (where they saw the band Cream), the elder brother became agitated during the song "I Feel Free" and David had to escort him out to the street.
There Terry collapsed and vividly described the schizophrenic delusions he was seeing in the road around him which included flames, the street opening up and strange things pouring out onto the pavement.
In 1985, Terry Burns committed suicide and David stayed away from the subject until the 1993 album Black Tie White Noise. The lead single from that album was the autobiographical song "Jump They Say", which was all about his big brother, whom he missed so much. Two tracks before that on the same album was Bowie's own cover of Cream's "I Feel Free", both in tribute to Terry Burns.
I'm imagining them hanging out in Heaven right now, healthy and well and happy.
---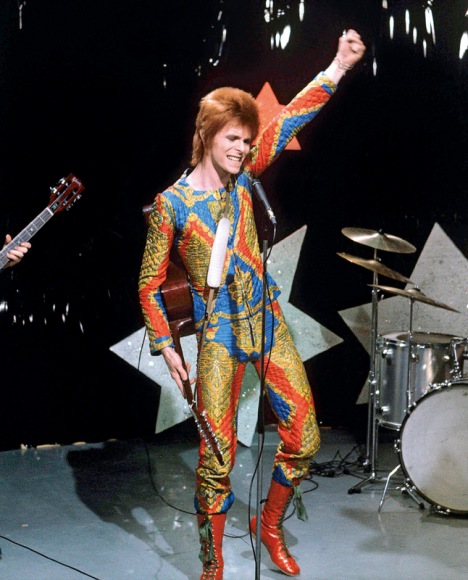 "Rock Star Incarnate"
To this day, Bowie's most famous character is probably Ziggy Stardust, the alien apocalyptic singer who embraced androgyny and sexuality for a psychedelic raid on reality.
As the character aged he grew into Aladdin Sane, the next phase of the character who faced a different era in music and society.
---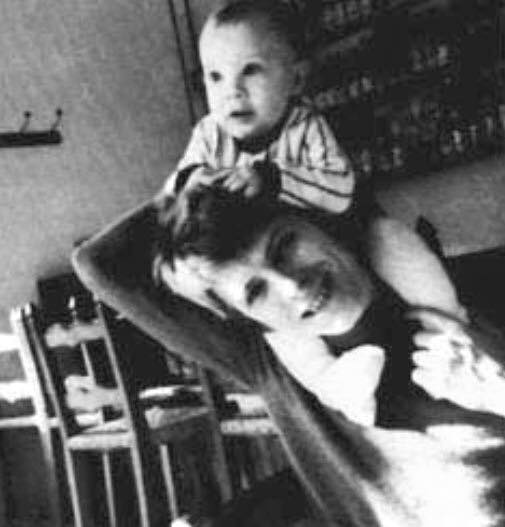 "Zowie Bowie!"
My heart goes out to Duncan Jones, AKA Zowie Bowie, the eldest child of David.
One of my earliest memories of Bowie was his duet with Bing Crosby of "Little Drummer Boy" which David dedicated to his son Zowie.
Duncan is a famous filmmaker in his own right, but it's rather true that a lot of us wanted to be in his place growing up.
RIP David Bowie!
---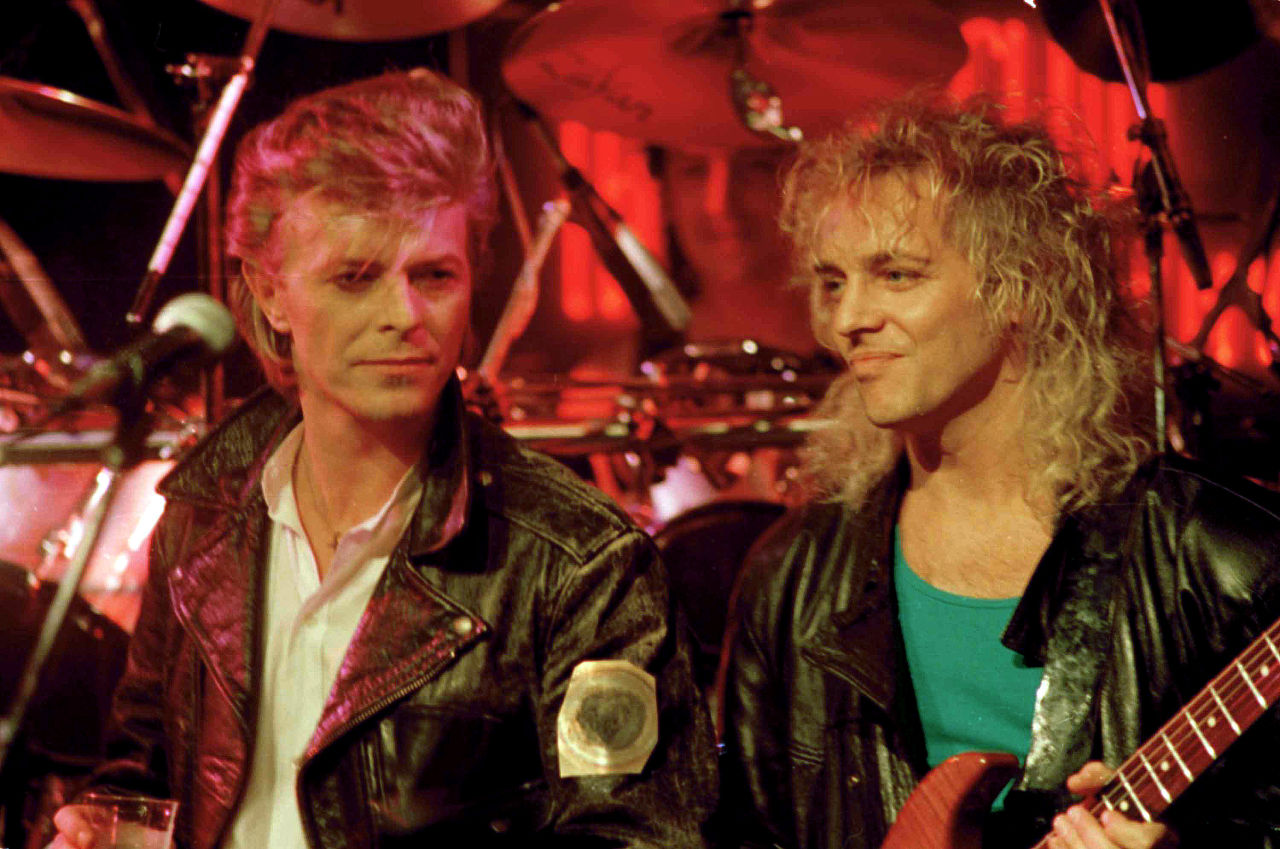 "The Glass Spiders from Mars!"
Peter Frampton is one of the greatest guitarists of all time. He was also a friend of David Bowie's.
When young Frampton discovered the guitar he asked his father Owen (a music teacher at Frampton's high school, Bromley Technical) if there were any other kids who played guitar there. Owen said something like "Well, there is that one guy... Jones."
"Jones" was David Jones, who later renamed himself after "the Bowie knife" to differentiate himself from another singer, Davy Jones of the Monkees. Young David was three years older than young Peter but they became friends and during their year together they spent breaks between classes jamming on Buddy Holly songs in the stairwells, causing their guitar and voice work to echo throughout the whole school.
Imagine being a Bromley student walking down the halls to hear Bowie and Frampton LIVE and then sitting in classes with them. Ha ha ha! Amazing.
That year, Peter's band opened for David's band at a SCHOOL concert well before either of them became famous.
Both went on to become superstars, of course Bowie inventing his own genre of music while Frampton went on to huge classic rock stardom as a member of Humble Pie and then as a solo artist who released the bestselling live album of all time.
After a few missteps Frampton's career wasn't as great by the late 1980s but Bowie never forgot his friend.
David Bowie hired Peter Frampton to be lead guitarist on his album Never Let Me Down (1987) and kept him on for the subsequent Glass Spider Tour!
Frampton's career took off again thanks to Bowie and he continued to release studio and live albums and became a big concert draw (I've seen him live 3 times and he is INCREDIBLE)!!!
While it's true that David Bowie helped Frampton get his career back, if you'd asked him at the time the reason he hired Frampton was because Frampton is the best guitarist for the job and... well... he wanted his old friend around.
That's the kind of guy old "Jones" really was!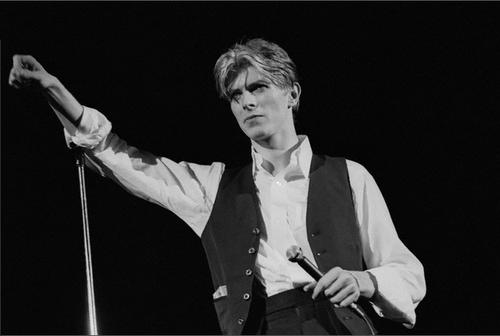 "Method Acting and Cocaine!"
David Bowie retired his Ziggy Stardust character in favor of an expansion of his character from The Man Who Fell To Earth.
Never a stranger to controversy, Bowie's newer character proved to be a bit of a bad guy who said certain things that Bowie would later be horrified by.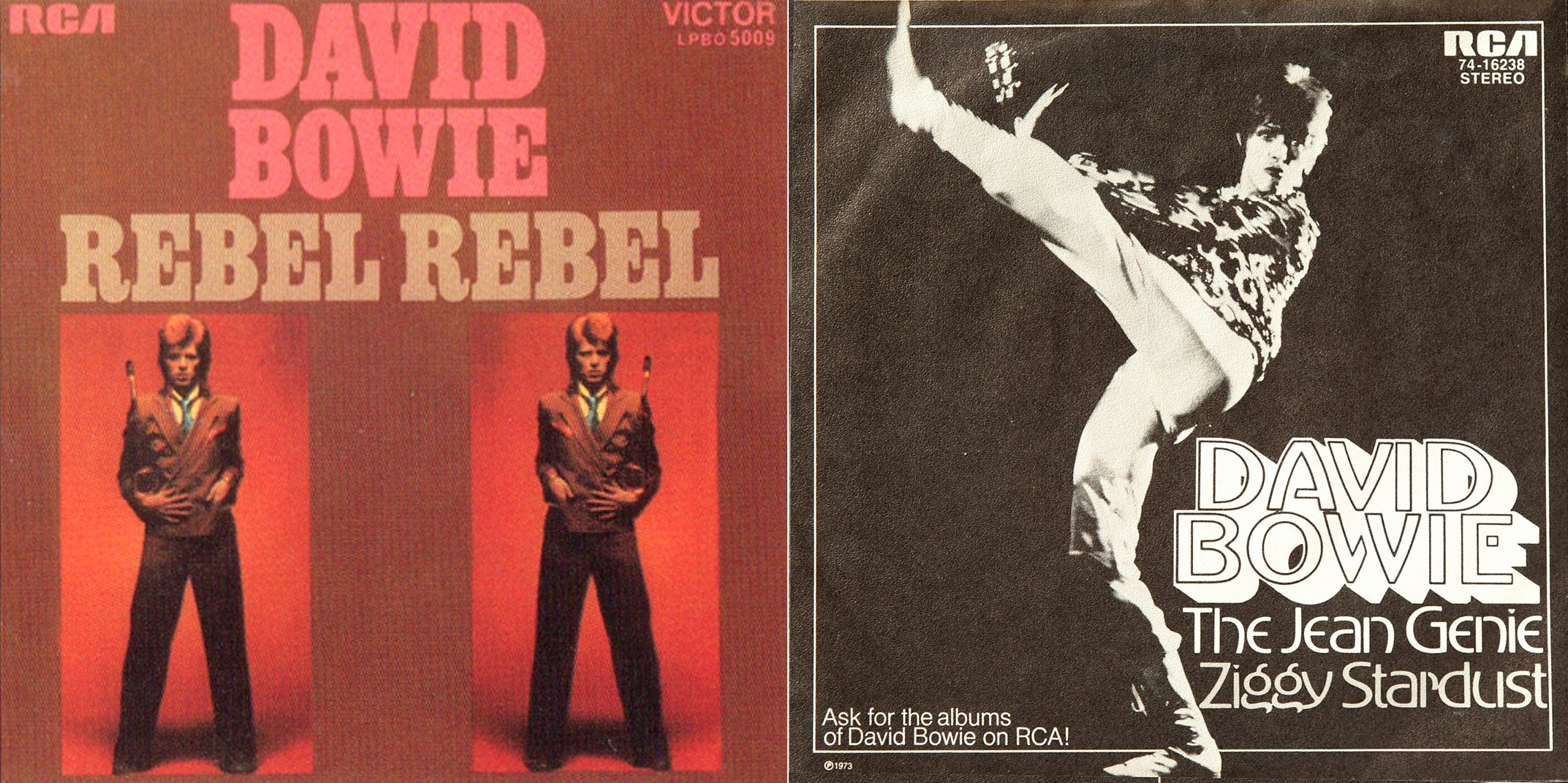 "Rebel Rebel and The Jean Genie!"
David Bowie was no stranger to remaking songs, but one of my all time favorite Bowie stories has to do with him remaking himself.
In 1972 David Bowie wrote, recorded and released the cool song "The Jean Genie" as a single from Aladdin Sane (1973) (the title character from which was basically the evolution of the character Ziggy Stardust from the previous album).
"The Jean Genie" was about an Iggy Pop style rock star with some very special embellishments and the title is a funny play on the name of French writer Jean Genet.
In late 1973 as the supporting tour for Aladdin Sane was winding down, Bowie was working on a riff that he would later describe as "Fabulous". But as the Ziggy Stardust musical he had been working on fell through and as the final days of the 1973 album Pin Ups came to an end, Bowie decided to dissolve the band he had been working with for so long (you know, "The Spiders From Mars").
Incidentally, Pin Ups was an album of NOTHING but remakes.
Before he could really begin working on the next album (which would become 1974's Diamond Dogs), RCA started asking for another single... the problem was that Bowie had neither a song nor a band, but he had to deliver something... with or without a lead guitarist.
What he did have was that riff he had been tossing around and so he brainstormed a new song. He soon realized that the "Fabulous" riff actually worked incredibly well over the existing song "The Jean Genie" and so he laid it on top and sped it up. Yep, that's David Bowie himself on lead guitar on that song.
Keeping the exact same vocal progression from "The Jean Genie" in both the verse and the chorus, Bowie wrote new lyrics and re-crafted the song into "Rebel Rebel", the music of which is essentially the same "fabulous" riff repeated over and over again.
So, hell, he had just done an album of cover tunes... why not just cover himself and turn "The Jean Genie" into "Rebel Rebel"? So he did.
Did it work?
Fascinatingly, "Rebel Rebel" not only became a hit single in its own right but the ensuing concept album DIAMOND DOGS (on which Bowie also played Lead Guitar) became a hit record with "Rebel Rebel as a lead in.
"Rebel Rebel" also became David Bowie's own MOST covered song by other artists. That's right, the first single after Bowie's cover album which was essentially a remake of his own song... became the most remade David Bowie song.
The best thing about it is that artists don't have to pay twice to cover "Rebel Rebel" in spite of the fact that they're actually covering two songs.

Epilogue: In 1998, Lenny Kravitz performed a duet with none other than Iggy Pop himself in their own cover of "Rebel Rebel" for the VH-1 Fashion Awards. The video screen back drop... was Bowie's own promotional film for "The Jean Genie". Yes, tongue was planted firmly in cheek there.
So if you're ever driving along listening to "Rebel Rebel" and the lyrics for "The Jean Genie" pop into your head (or vice versa) you're not alone, my friend. In fact... you'll be amazed at how interchangeable they are.
Have fun with this one, friends.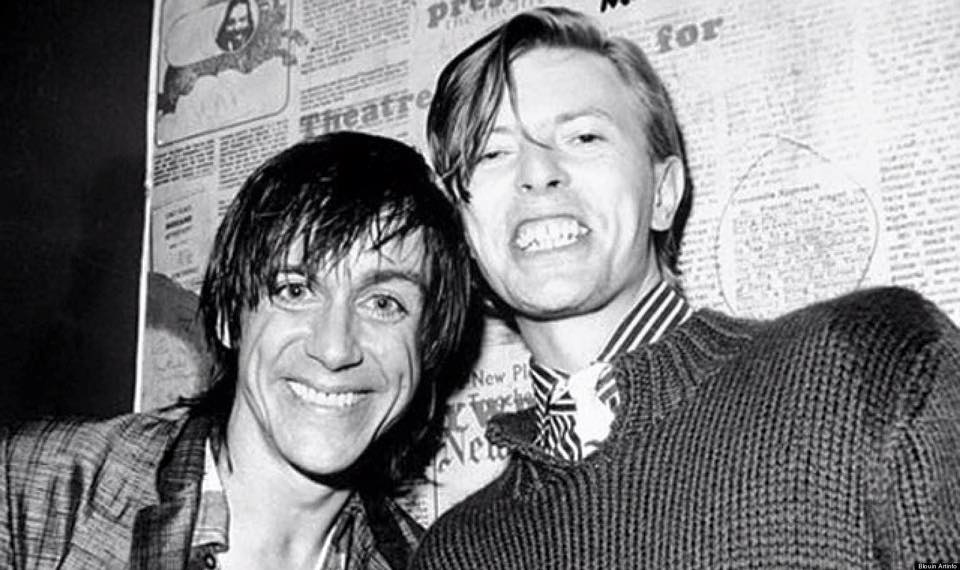 "Iggy Pop, friend of David Bowie!"
It wass so strange to be mourning David Bowie's death just three days after celebrating his life (his birthday was January 08 and he died on January 10).
I have so many stories about him but let me share this one as a great way to remember him...
"China Girl" was originally recorded by Iggy Pop and written by Pop with his good friend David Bowie.
A few years later Pop was having a hard time. He was financially destitute, unable to work and fighting hard to recover from a drug addiction. Iggy didn't ask David for help and who knows if Iggy would have accepted it had David offered a loan or "charity".
Bowie did have a resurgent career and he had "China Girl", so Bowie re-recorded the song he wrote with Iggy Pop and it became an enormous hit with a brilliant production and a memorable video.
As co-writer of the song, Iggy Pop was suddenly inundated with royalties and became a rich man. He survived and kicked drugs and had a career resurgence of his own.
Without Bowie that probably would never have happened. One of Bowie's biggest hits of the 1980s was not done for himself or his own career but for his good friend and that friend's well-being.
That is the kind of guy David Bowie was!
So many accomplishments... and one big one was kindness!!!!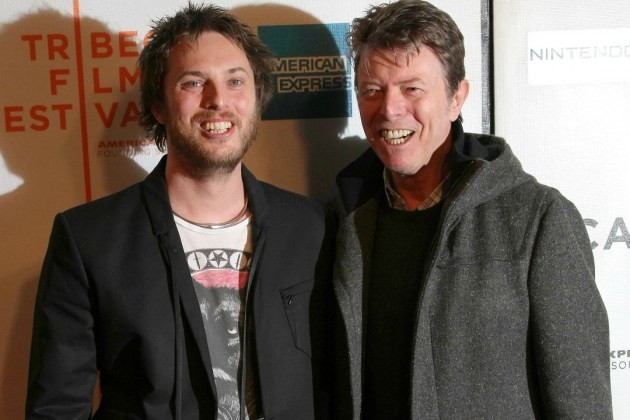 "Like Father Like Son!"
What's it like to be the son of David Bowie?
Well... it doesn't suck.
Duncan Zowie Haywood Jones was born May 30, 1971 to David and Angela and went by the name of "Zowie" (known to the public as "Zowie Bowie" as a child).
Upon his parents' divorce he stayed with his father and has been estranged from Angela since he was thirteen years old. As he became a teenager he changed the pronunciation of his name to "Joey" (sometimes shortened to "Joe"). Zowie (still going by "Joe") was the best man at his father's wedding to Iman.
Interestingly, unlike his father's "Thin White Duke" frame, the son was always naturally muscular and considered a career in professional wrestling. But after creating a short film in 2003, he pursued a career in film under his birth name (which he still goes by) "Duncan Jones".
Because of his parentage many might think he got his start in film due to his father's influence. On the contrary, while that didn't hurt, he got into film due to his natural talent. Sure it would have been easy to bill himself as "Zowie Bowie" and gain all the attention that the name would afford him as a director, but no... he is billed by his birth name and no film has been advertised as "From the SON of David Bowie".
Jones gained critical acclaim for the excellent and bleak film Moon (2009), which he not only directed but wrote himself. He achieved great box office success with Source Code (2011) which he directed and he was the first choice to direct Dredd (2012), which he declined due to fears of limited creativity.
Next up, Jones has co-written and directed the adaptation of the video game Warcraft, which was released in 2016. If anyone could take a real time strategy game and make it into a great movie, it's Duncan Jones.
He remained close to his father David until the singer's tragic, tragic death on January 10, 2016. Out of all the touching tributes, Jones has been mostly quiet about the death of his father, leaving his Twitter silent after a confirmation so that he could go mourn.
Who could blame him? I never even met David Bowie in person and I feel like I lost a relative. Duncan Jones actually is the son of David Bowie as well as one of his closest friends. My heart goes out to him and the rest of the family as they mourn and heal.
Rest in Peace, David Bowie. God Bless you, Duncan Jones.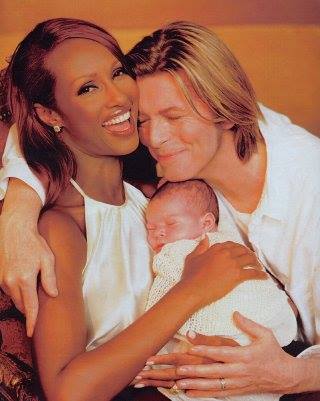 "Love to Lexi!"
When David Bowie first met Iman he said he immediately started naming their future children in his mind because he fell in love with her so immediately.
This is the happy couple with their one daughter, named Lexi (just like my oldest daughter).
This picture really says it all!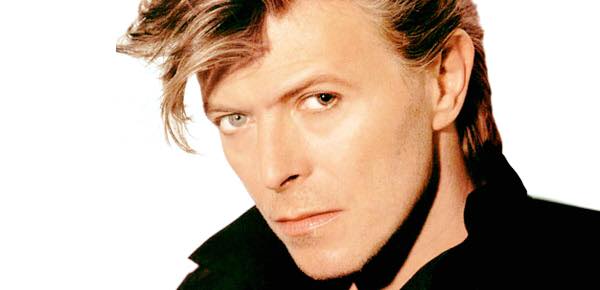 "What's with the eyes?"
There is a persistent rumor that David Bowie had two different colored eyes.
This rumor is actually untrue, although Bowie's eyes do have an anomaly that makes them mismatched.
George Underwood went to high school with both Bowie and Frampton and eventually Underwood joined a band with Bowie called George and the Dragons. Unfortunately, the band didn't last long.
Part of the reason was a fight that broke out between Bowie and Underwood over a girl. Underwood wore a ring on his finger and punched Bowie in the eye, causing paralysis in Bowie's left pupil, leaving it permanently dilated.
Thus, one of Bowie's eyes is clearly blue with a normal pupil. The other appears darker due to the dilation and many mistake this for a brown eye.
In an interesting epilogue to the story, Bowie remained friends with Underwood who went on to record an album with Bowie in the band Davie Jones and The King Bees and went on to become a successful visual artist creating book covers and a number of album covers. Things came full circle when Underwood created the album covers for David Bowie's albums Hunky Dory and The Rise and Fall of Ziggy Stardust and the Spiders from Mars.
Bowie had an eye for good art and George Underwood gave it to him.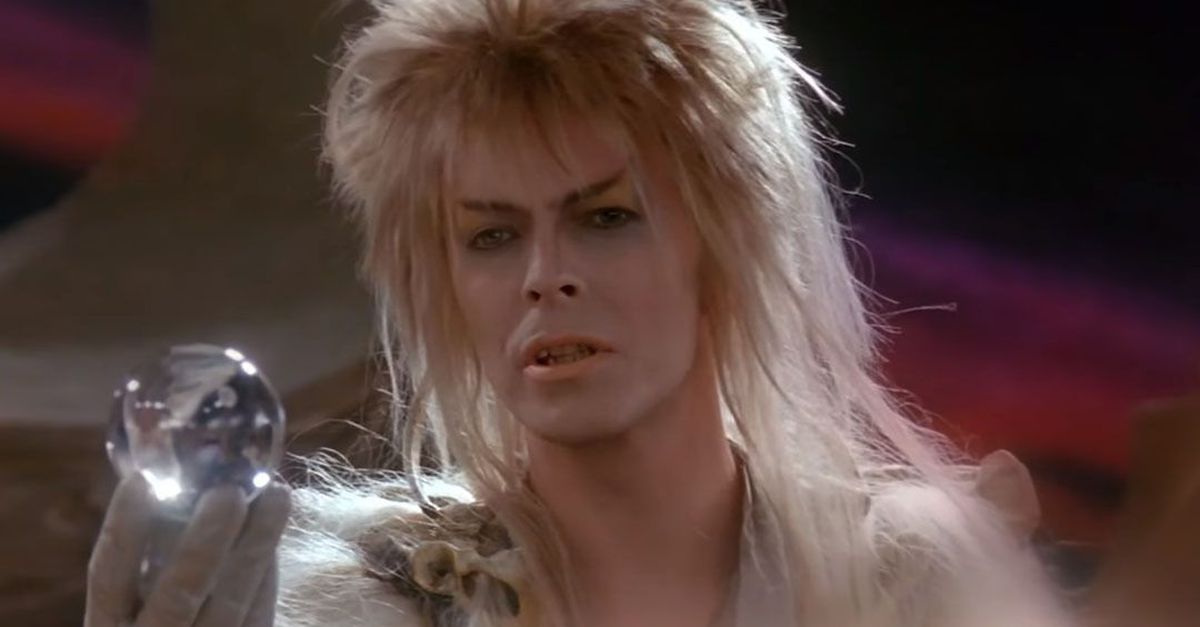 "Jareth, the Goblin King."
David Bowie proved to be a remarkable actor and appeared in many acclaimed roles.
Among his most memorable performances was that of Jareth, the Goblin King in Jim Henson's Labyrinth (1986).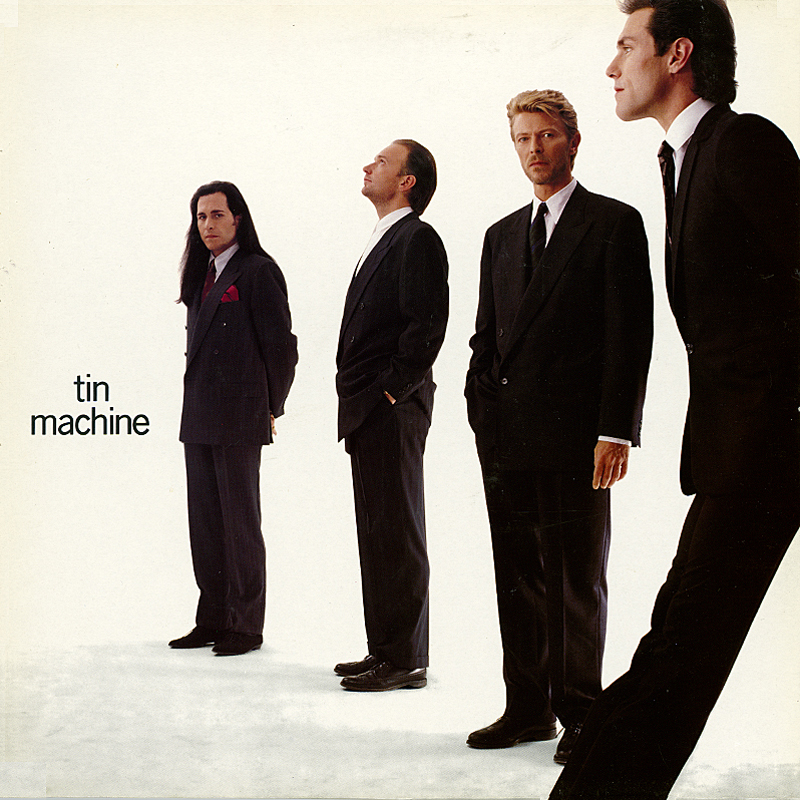 "UNDER THE GOD!"
In 1988 after his Glass Spider tour, Bowie went a completely different way and started a heavy metal band.
Yes... heavy metal... and Tin Machine rocked.
With Bowie on guitar and lead vocals and Reeves Gabrels and Kevin Armstrong joining him on guitar, the makings for some serious hard rock could already be felt.
What could round out a lineup this great?
I'm sure very few of you would say "How about the sons of Soupy Sales?" but that few would be 100% correct. Tony Sales and Hunt Sales proved to round out the group forming a fantastic rhythm section on bass and drums (respectively).
---
The David Bowie DMOTY Shop:
About the DMOTYs:
---
The Dead Man of the Year Awards
AKA: The DMOTYs (de*MOT*tees)
@ WorldsGreatestCritic.com!
---
There is no dearth of magazines and websites that give out some kind of "Person of the Year" award to recognize people who have had an incredible impact on the year they are awarded. Every year, WorldsGreatestCritic.com looks at the past accomplishments of those who are no longer with us and takes great pains to recognize and remember those whose accomplishments still impact us after their deaths, even and especially when their names aren't always recognized for their work.

All nominees must have a current impact on Entertainment during the year in which they are nominated, influencing the Arts in vital, if not necessarily commercial ways. The intent of the DMOTY award is to pay tribute to the nominees' influence by detailing who they were in life, why their legacy is still being felt today and beyond and what their influence has been and remains to be. In short, its a way to put a name on the accomplishments of those who might not be in the public eye to have credit given where due.

By its very name, The Dead Man (or Woman) of the Year Award can only be given posthumously, however there is nothing morbid about these tributes. "Man of the Year" awards measure the works of those who are currently contributing, The Dead Man of the Year award honors those whose influence is still being felt with respect and fondness even after they've passed on!

This year WorldsGreatestCritic.com honors David Bowie: musician, singer, guitarist, multi-instrumentalist, actor, performance artist and alien from another planet.

Words cannot express how much Lee will be missed.. Participate in nominating the DMOTY for next year, any year you want!

-The Most Inclusive KNEUMSI!
---
---